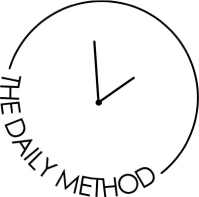 The Daily Method Increases Monthly Revenue by $1k with Everfit
Without re-usable training assets, Kelli was wasting time writing new workout programs and struggling to grow her business. She needed software that would improve efficiency and help her reach more clients.
start 30-day free trial
20

Hours saved per month with Automation

3x

Increase in Monthly Revenue

20

Mins it takes to create a custom workout
Kelli Ditata is a personal trainer and the founder of The Daily Method, a coaching business based in Nevada. The Daily Method targets women who are looking for support in their fitness journey. As a wife, mother, and business owner, Kelli relates to women who are trying to do it all, and she's dedicated to helping these women find balance, strength, and confidence in their workouts and their lives.
| | |
| --- | --- |
| "Just be yourself because when people really get to know you, that's when they want to hire you." | |
Before Everfit, Programming a Workout Took Hours.
Like any trainer, Kelli wanted to give her clients the best, most effective workouts. However, programming these workouts took time. Too much time. Kelli found herself dumping countless hours into one program and she knew this wasn't sustainable – for her business or her family. Kelli needed time-saving software.

Affordable Coaching Packages – with Everfit
Problem:
Not all clients could afford personal training.
Life changes. As a working mother, Kelli knew that better than anyone. She understood that sometimes clients couldn't afford to keep training in person. But did that mean those clients would just disappear? Kelli believed there had to be a way to retain clients even if they couldn't train with her in person.
And she was right.
Everfit's software makes online training accessible and affordable. Using the platform's intuitive workout builder and first-class automation features, Kelli was able to start offering virtual training. This saved her business during the pandemic and allowed clients to train with her even when gyms and coaching facilities were shut down.
Now, Kelli offers multiple coaching packages at various price points. Clients who want more hands-on attention and are willing to pay more can select in-person one-on-one coaching while clients who are looking for a more affordable option can train with her online via Everfit. Kelli even uses Everfit to offer hybrid packages where clients alternate between training online and in person. 

Custom Workouts in Less Time – with Everfit
Problem:
Too much time spent on programming. Not enough time for branding.
Kelli was spending hours programming each client's workout. And once that workout was assigned, the process would start all over again. Kelli needed a way to re-use assets and grow her brand while still creating new workouts.
Everfit had a solution.
The platform's workout builder enables Kelli to select, assign, group, and save exercises in just a matter of minutes. Now, she can create a custom workout in under 20 minutes. This frees Kelli up to focus on building her brand. In fact, Kelli used her extra time to record 500 branded demo videos showcasing how exercises should be performed. She easily uploaded these videos to Everfit and created her own Exercise Library. What's even better? If Kelli realizes she forgets to record an exercise, she can select from thousands of videos in Everfit's built-in Library. So no matter what, her clients will always have a proper demonstration for each exercise. 

Flexible Training Programs – with Everfit
Problem:
Not all clients had access to equipment.
Kelli's clients all had different workout setups. Some had gym memberships. Others worked out in their living rooms. Kelli needed a streamlined method for assigning programs that would work for any client.
So she turned to Everfit.
Everfit's powerful automation tool, Autoflow, enables Kelli to assign one workout to multiple clients at once. Kelli used this feature to develop two main programs: one for at-home clients and one for gym-based clients. She can write the workout once, then assign alternative exercises, advanced progressions, or modified regressions – depending on a client's specific needs. Moreover, with Everfit, clients have the ability to comment directly on an exercise. So Kelli can immediately see and attend to those clients who need help. 
Once a workout has been assigned, Kelli uses Everfit's Forums to generate enthusiasm among clients. She provides helpful tips and words of encouragement. And she even makes things fun with Everfit's communal Leaderboard. The Leaderboard tracks performance across all clients and highlights those who stand out.

What Kelli Loves Most about Everfit:
Autoflow: Less work, more clients. Kelli loves that she can automatically assign one program to numerous clients.
Leaderboards: Kelli uses leaderboards to inspire clients to put in their best effort. A little friendly competition gets people moving!
Workout Tracking: Kelli loves that Everfit tracks every workout and sends a congratulatory notification when you reach major milestones (like 50 workouts completed).
Hashtags: #femaleentrepreneur, #workingmom #hybridtraining, #customexerciselibrary, #timesavingfeatures
Try Everfit Today
5-minute mile? Start training your clients in less time than that.
Train 5 clients for free
No credit card required