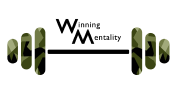 Winning Mentality Fitness Generates $10k a Month with Everfit
Brandon needed an all-in-one platform to efficiently transfer from in-person to online training and scale his business.
start 30-day free trial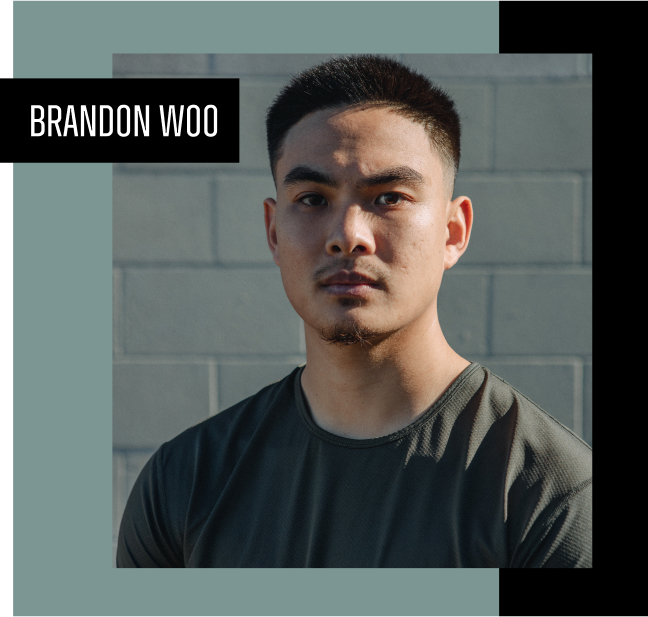 $ 10K+

Monthly revenue after 3 months on Everfit

12x

Increase in revenue in first 3 months

3x

Increase in clientele per month
Winning Mentality Fitness is a training business owned and operated by Brandon Woo in San Francisco, California. Brandon holds a degree in kinesiology and has a passion for helping others train to improve their mobility and live pain free. In college, Brandon experienced first-hand what it's like to suffer a serious injury and the rehab process inspired him to pursue a career in personal training and strength and conditioning. 
| | |
| --- | --- |
| "Having clients focus on small wins helped to build them up to bigger wins and got them back on their feet pain free." | |
Before Everfit, Clients were Hesitant to Train Online.
When the pandemic hit in 2020, Brandon was forced to transition his clients to online training. However, many clients were hesitant; they didn't think they could get the same results without a coach being there. Brandon needed a way to make online training approachable, reliable, and enjoyable.

An all-in-one solution – with Everfit
Problem:
Difficulty navigating through multiple applications and software
Before Everfit, Brandon was buried in administrative work. Instead of scaling his business, he was spending hours sifting through numerous software programs, trying to organize everything from workouts to payments. It was inefficient and ineffective. 
Everfit's all-in-one system helped Brandon to consolidate everything his business needed from payments to programming to client communication all on one platform. This enabled Brandon to focus on acquiring new clients without hours of administrative work on the back end.

Easy Exercise Tutorials – with Everfit
Problem:
Excel sheets don't provide new clients with exercise tutorials
When Brandon first started offering online training, he found it difficult to provide exercise tutorials to new clients. There was no convenient way to upload videos into Excel spreadsheets and Brandon worried that clients would use improper forms and become discouraged.
With Everfit's exercise library, Brandon can easily select from thousands of pre-recorded exercise demonstrations, making it simple for clients to reference tutorials anytime during their workout. 
Plus, Everfit's customization capabilities allow Brandon to upload his own exercise demo videos. Now his clients can watch him perform a move before attempting it themselves, increasing their confidence in the training program.

Increased Client Retention – with Everfit 
Problem:
Difficulty engaging clients without a consolidated software solution
Brandon wanted to develop a sustainable business plan that would welcome new clients while focusing on retaining existing ones. However, before Everfit, he struggled to engage clients. Without a consolidated software solution, Brandon couldn't communicate well with clients and this negatively affected his business.
With Everfit's convenient communication features, like announcements and in-app messaging, Brandon is able to boost engagement with clients. He can schedule reminders, send encouragement, and hold clients accountable. All of this has helped him retain clients and grow his business.
Since using Everfit, Brandon has reached his business goal of earning $10k a month. And he's just getting started!

What Brandon Loves Most about Everfit:
Payments: Everfit's payment feature enables Brandon to see monthly, quarterly, and yearly reviews all on one platform, helping him to track his business goals. Recurring invoices ensure Brandon consistently receives payments each month from his clients. And the payment dashboard provides yearly and monthly revenue analyses, helping Brandon see which of his packages are having the most success.
Workout Builder: Everfit's powerful workout builder features allow Brandon to save time programming custom workouts for his clients. Features such as 'alternate exercises' allow Brandon to easily modify programs for clients coming back from an injury or to regress movements for individuals new to personal training.
Exercise Library: Everfit's customizable exercise library makes it easy for Brandon to upload videos of himself performing specific movements, providing a fully branded experience for his clients. Brandon finds this feature especially beneficial for new clients who are unfamiliar with most exercises.
Hashtags: #Acquirenewcustomers #Deliver1:1coaching #Increaseclientretention #createnewrevenuechannels
Try Everfit Today
5-minute mile? Start training your clients in less time than that.
Train 5 clients for free
No credit card required