Boulay Fit Doubles Revenue with Everfit's Automated Features
Ashley was tired of spending all her spare time behind a computer screen. She switched to Everfit and her revenue nearly doubled!
start 30-day free trial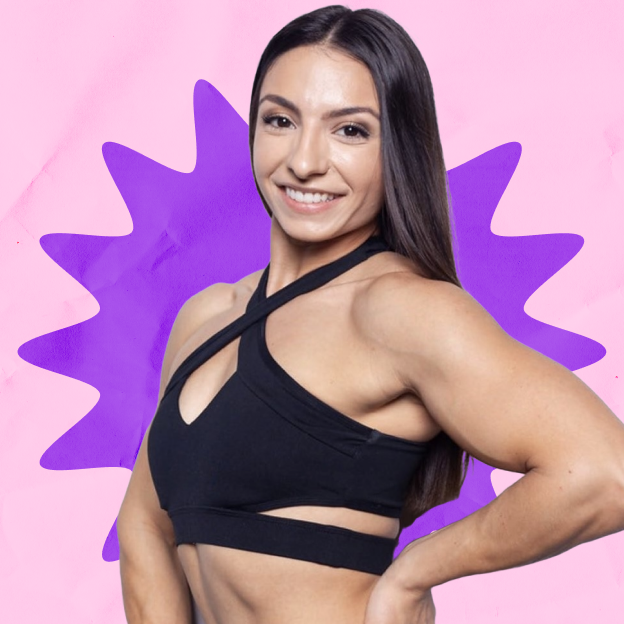 2x

Increase in revenue

100%

client retention kept

5x

Increase in online clientele
Ashley Christ is a former bikini competitor turned mom. She runs Boulay Fit, a private personal training studio which she launched with her husband in 2018. Ashley initially began training clients focused on weight loss and contest prep for bodybuilding, bikini, and figure competitors. Now, she focuses specifically on postpartum recovery, helping mothers just like her get strong and fit after pregnancy. 
| | |
| --- | --- |
| "I found my target audience." | |
Before Everfit, Online Coaching was Extremely Time Consuming.
While pregnant, Ashley decided to expand her coaching business into the online space. However, she struggled to develop an efficient programming method and soon found herself spending hours of extra time working into the night to write client programs. But no matter how much time she devoted to her business, Ashley's client base didn't seem to grow.

Increased Lifetime Value – with Everfit
Problem:
Complicated apps and systems made it difficult for Ashley to keep clients focused and engaged.
Remote clients often require more engagement than in-person clients. Ashley had difficulty communicating, checking in, and organizing her clients' training with her previous software. Everfit's easy and clean dashboard provided all the features Ashley needed to deliver a user-friendly experience to her clients.
Features such as auto-messages, food journals, and pre-filmed workout demos provided an experience that her clients valued beyond anything she was able to provide before using Everfit. Rather than focusing on constantly adding more clients, Ashley was able to increase her revenue by increasing the lifetime value of her existing clients. 

Training & Client Engagement Made Easy – with Everfit
Problem:
Clients had bad experiences with the previous software Ashley was using.
While using previous software, Ashley's clients had difficulty searching for their nutrition resources and workouts. Everfit's simple-to-use features consolidated everything Ashley needed to coach her clients successfully. The food journal and macro tracking features allowed Ashley's clients to receive their nutrition coaching from the same platform as their training. This reduced the burden on Ashley and her clients, letting them focus on their goals.
Resource collections allowed Ashley to upload helpful documents, links, and videos which added value to her coaching. Ashley was also able to use autoflow to schedule messages to keep clients engaged throughout her program. 

Automation That Saves Time – with Everfit
Problem:
Ashley was spending hours each night programming for clients.
Everfit's automation capabilities allowed Ashley to launch a 12-week postpartum lifestyle program with ease. No more late nights. No more frustrated clients. Ashley could schedule workouts, messages, and client check-ins ahead of time, making sure nothing got overlooked. 
With Everfit, Ashley's online business skyrocketed. Her clientele grew tenfold yet her programming time didn't increase thanks to Everfit's online workout builder. Ashley could finally grow her business without sacrificing her sanity.

What Ashley Loves Most About Everfit:
Autoflow: Autoflow lets Ashley automate the onboarding process for clients, saving time and improving client retention. She can now schedule messages, tasks, and workouts for multiple clients at once, reducing the time needed to deliver high-quality coaching.
Progress Photos: With Everfit, Ashley can view client progress photos side by side, providing an easy way to view results.
Auto-messaging: Ashley loves the ability to send and schedule any message, any time. Now she can reach more clients in less time!
Hashtags: #deliver1:1coaching, #delivergroupcoaching, #acquirenewcustomers, #createnewrevenuechannels, #femalecoaching, #increasedlifetimevalue
Try Everfit Today
5-minute mile? Start training your clients in less time than that.
Train 5 clients for free
No credit card required