That Muscle Guy Reaches 8x More Clients with Everfit
Confusing workout programs. Disorganized client information. Leo needed a coaching platform that would keep his clients happy and make his business efficient.
start 30-day free trial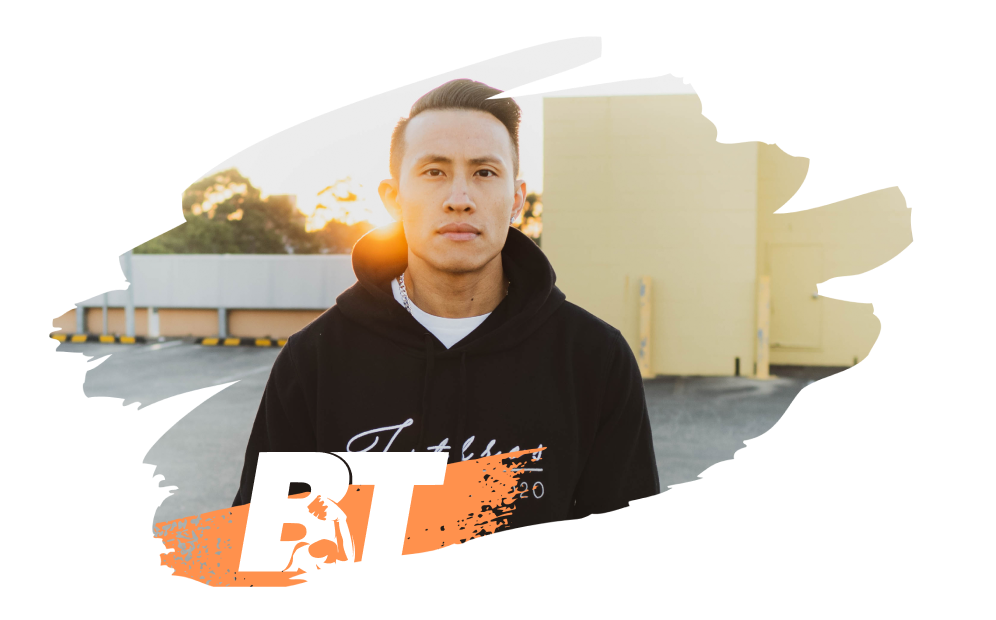 8.5x

Increase in clientele
Leo Tran started bodybuilding in 2017 – and that's when his interest in coaching began. After discovering how profoundly the human body could transform and perform, Leo was eager to share his knowledge with others. So he launched his own training business: That Muscle Guy.
Leo's coaching method focuses on developing a strong growth mindset and a proper nutrition plan to help clients achieve their goals and lead healthier lives.
| | |
| --- | --- |
| "I just wanted to transform people; that made me happy."  | |
Before Everfit, clients struggled to log their workouts.
Leo wanted his clients to focus on challenging themselves during workouts. But instead, they were worried about logging their reps. Because Leo emailed clients their programming, the client would have to print out the workout, take the paper to the gym, and record how much they lifted every time. It was annoying and clients often forgot to record their workouts, making it difficult for Leo to accurately assign programs. 

Impressive User Interface – with Everfit
Problem:
Clients needed an easy way to follow and log workouts
Whenever Leo trained his clients virtually, there was a problem. Clients had trouble accessing PDF versions of the workouts and, even if they could, they often ended up confused about how to properly go through the programming. So Leo started looking for a software solution. Unfortunately, most of the fitness coaching apps he came across weren't user-friendly. He knew his clients deserved better, so Leo kept looking.
And then he found Everfit.
Everfit's user-friendly interface enables Leo's clients to easily access and follow their assigned workouts. No more papers. No more pencils. Clients simply open the training app and see their daily workouts. Once they're ready to begin, they click on the workout and the first exercise will appear alongside a demo video and an explanation. Clients can type in the weight lifted immediately after finishing the exercise, then activate the rest timer and continue on. 
Leo no longer worries about clients properly recording their workouts because Everfit makes the process easy and reliable.

Free Trial – with Everfit
Problem:
Most software didn't let coaches actually train clients during the trial period.
Leo was looking for software to improve his coaching business. The problem was that most platforms didn't let him run his business during the trial period, meaning he couldn't enroll clients or get an accurate assessment of how well the software suited his needs.
Thankfully, Everfit had a different approach.
Everfit lets all new coaches train up to 5 clients for free. This policy allowed Leo to experience the software to its fullest capacity. He assigned workouts, monitored nutrition, and posted reminders – all without subscribing. This gave Leo a comprehensive view of the platform and boosted his confidence in the product. He didn't just think he could run his business through Everfit. He knew he could… because he'd gotten the chance to try.

Efficient Business Operations – with Everfit
Problem:
Information scattered across numerous platforms
To successfully scale his business, Leo knew he needed to emphasize efficiency. But he didn't have one central platform to keep him organized. Instead, he was delivering workouts via PDFs, messaging clients on social media, tracking programs in excel, and sharing exercise examples found on YouTube. It was enough to give him a headache! And none of it brought him any closer to his business goals.
Everfit made all the difference.
With Everfit, Leo can message clients, assign workouts, and bill clients all in the same place. This reduces errors and saves time. Everfit also makes programming workouts easier than ever before. Leo utilizes the drag-and-drop feature to build workouts. He also accesses Everfit's extensive library of over 1,500 exercises to provide demonstrations for his clients during their workouts. 
Now that Leo's business is efficient, he's able to focus on growing clientele. And his efforts are paying off! Leo's client base has grown eightfold and he's just getting started.

What Leo Loves Most about Everfit:
Multiple Coaching Options: With Everfit, Leo can train clients in-person, online, or in groups. This allows him to offer tiered packages, making his business accessible to clients at various price points.
Payment: Now Leo can promote and sell training packages directly to clients through Everfit. All his invoices are in one place, just as they should be.
Custom Form Videos: Everfit's exercise library gives Leo access to over 1,500 exercise demonstrations that he can automatically include in any client's workouts. If Leo would like to perform an exercise himself, he can easily record a video and upload it to the library so his clients are able to follow along during their workouts. Leo loves that he can create a custom form video anytime without any additional cost!
Try Everfit Today
5-minute mile? Start training your clients in less time than that.
Train 5 clients for free
No credit card required