Sell your

Monthly Subscriptions

Nutrition Coaching

Online Courses

Fitness Challenges

Training Programs

with Everfit's
Payment Solution
Grow your business overnight and take back admin time with complete payment automation built for the Fitness Industry.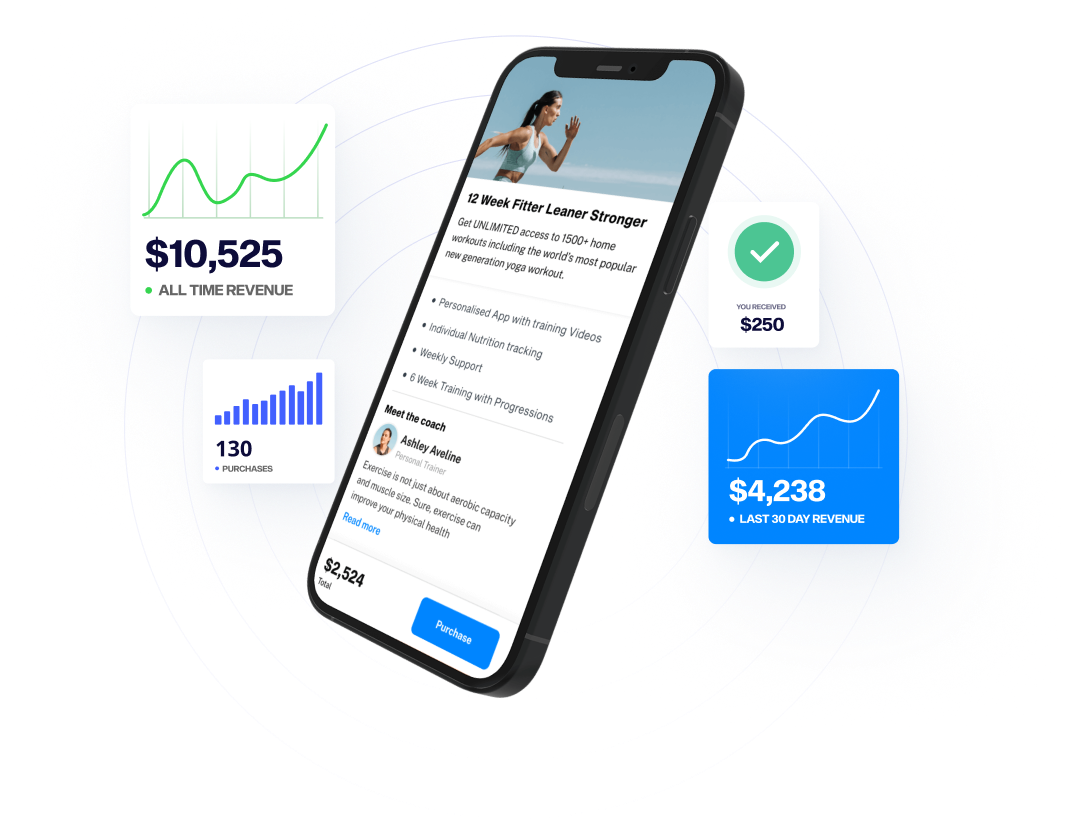 Free Up Your Time and Earn More with Everfit
Let us help turn your knowledge into income.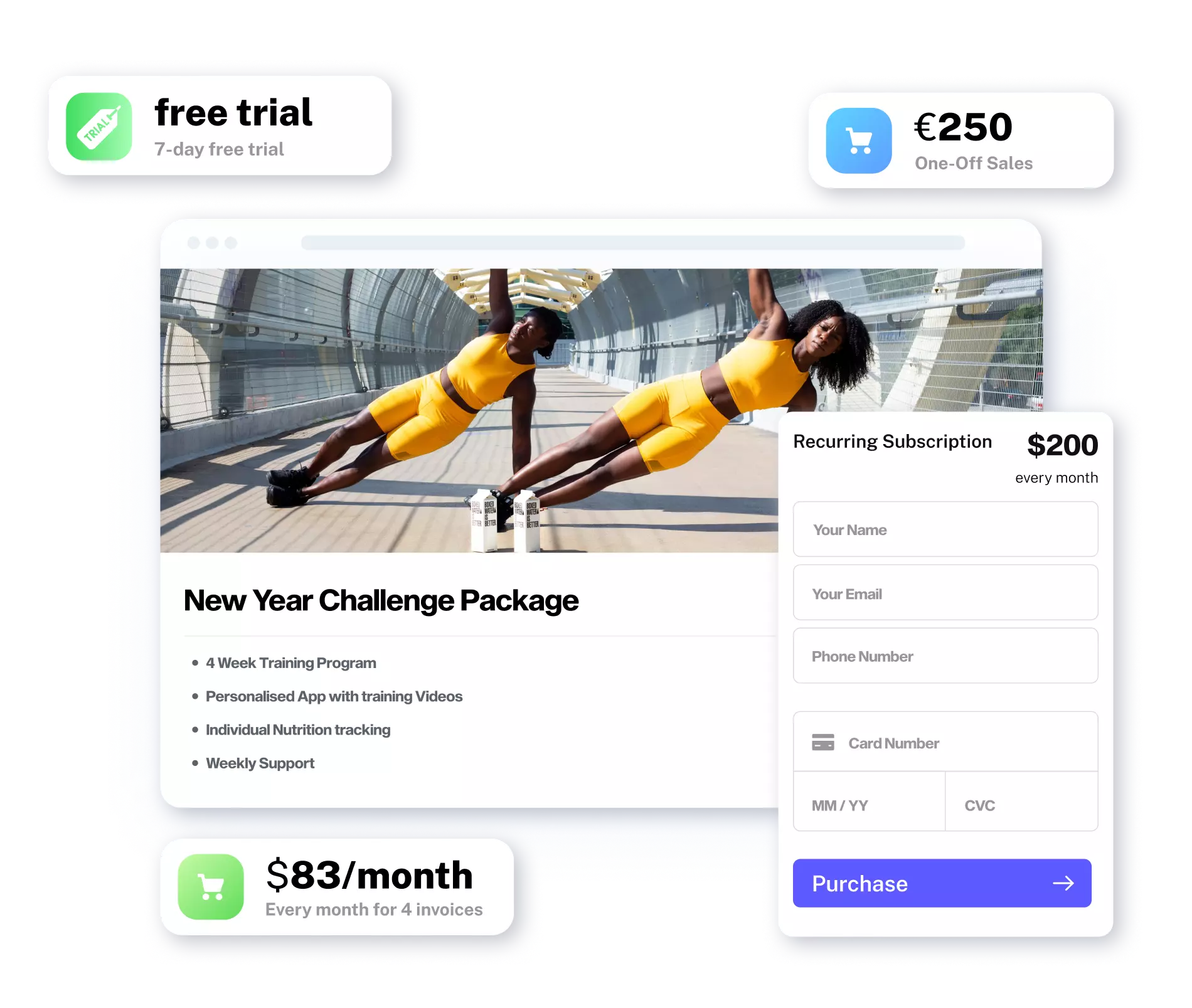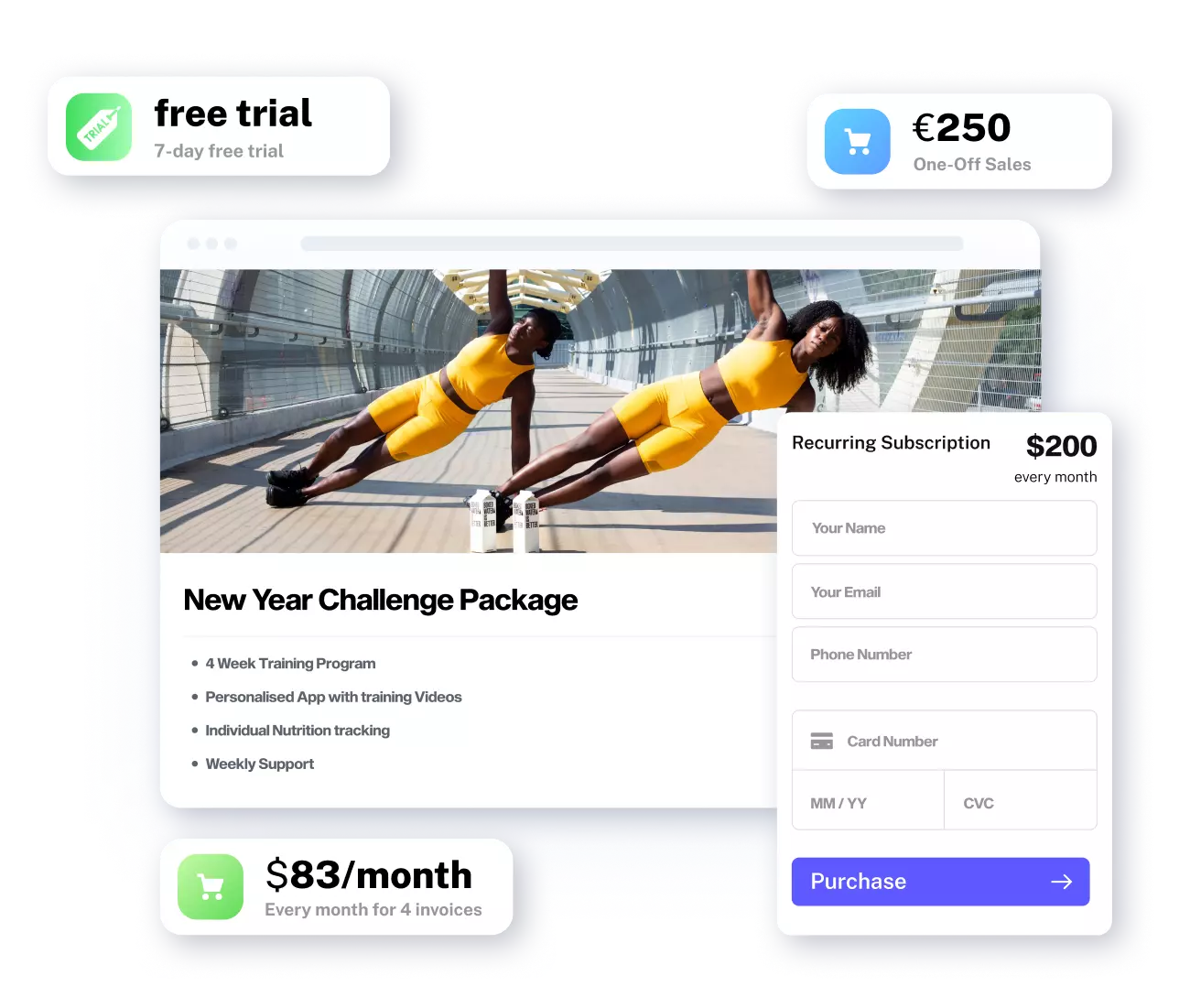 Create Create Your Own Programs and Sales Page
Promote your programs with a stunning and customizable sale page! No code needed.
Set up recurring or one-time payment for the package
Offer a risk-free trial period for new clients
Sell the package with its own landing page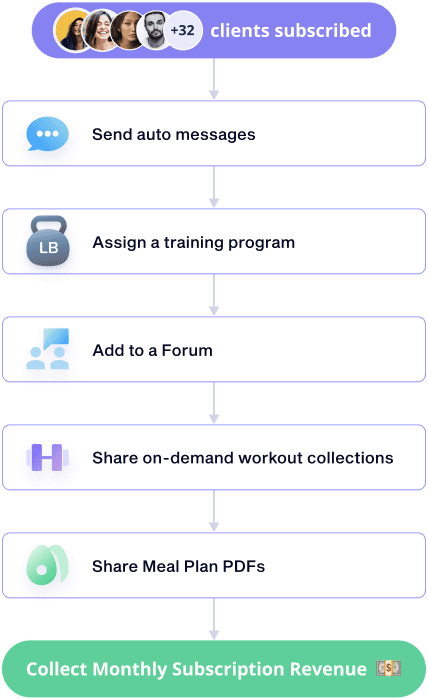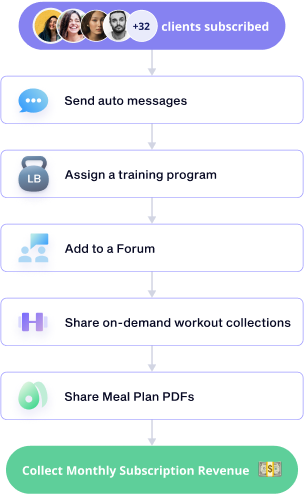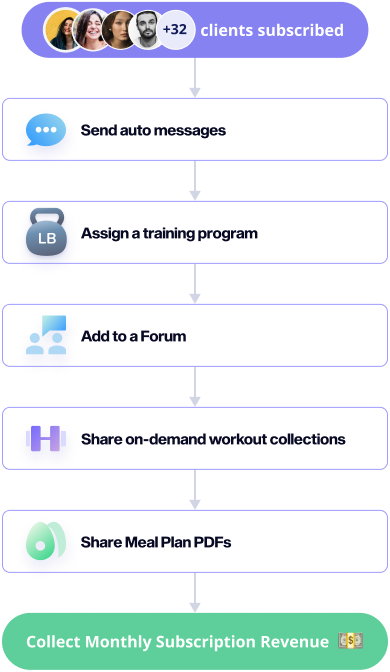 Integrate Automate Payment and Program Delivery All in One Place
Let automation do the work: collect money, activate onboarding, and deliver training materials instantly.
Learn More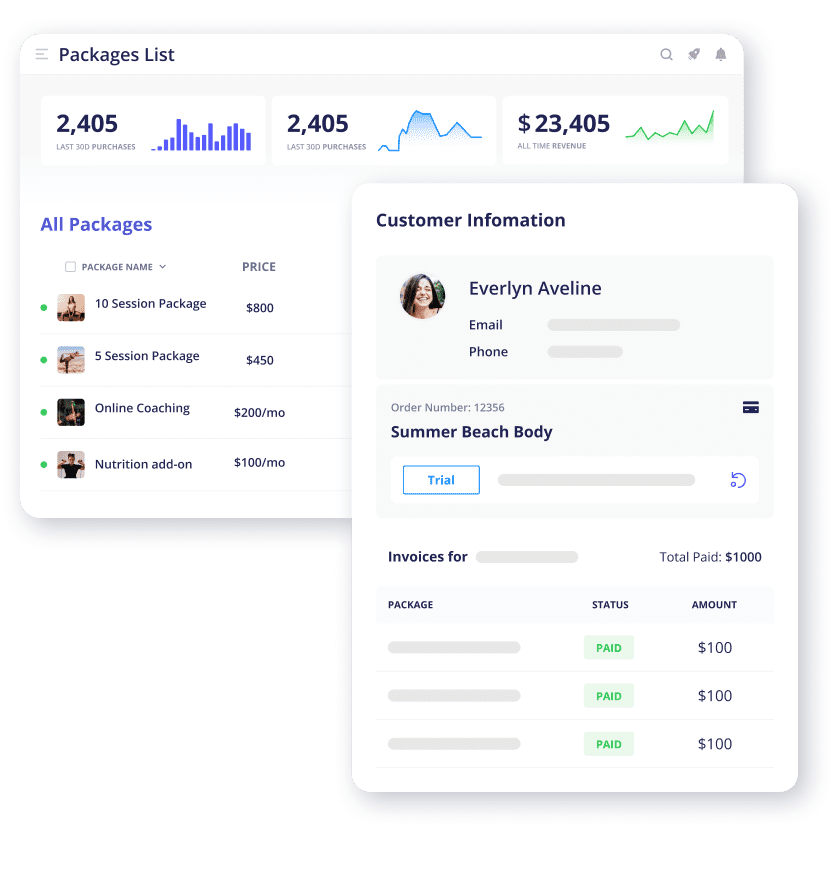 Finance Keep Track of All Your Finances
Collect money in one place and gather key metrics for your fitness business.
Automate invoicing for every client
Manage multiple subscriptions at once
View key metrics from one central dashboard
benefits Less Admin, More Growth
A full suite to supercharge your revenue growth
Encrypted & secure payment system

Recurring Payments

Automatic Payment Reminders

Client Management & Payment

Free Trial for Packages

Direct Deposit Funds

Analytics & Insights

Enable Self Cancellation

Provide Teammate Access To Payment

Offer Free Trial
(coming)

Offer Discount & Coupon
(coming)

Recharge Failed Payments
Try Everfit Today
5-minute mile? Start training your clients in less time than that.
Train 5 clients for free
No credit card required